Top Long Island Vein Doctors
What is a Vein Doctor Called?
What is a vein doctor called?
The official terminology for a vein doctor is a "phlebologist." A vein doctor is a medical professional who deals with disorders related to vascular health, such as spider veins, varicose veins, chronic venous insufficiency, and deep vein thrombosis. They identify the root cause of your vein problems and curate a personalized vein treatment plan. Depending on your unique concerns, they may provide cosmetic treatments to improve your leg's appearance or medical treatments to address the root cause of your vascular problems.
The vein clinics in Long Island are led by some of the best vein doctors in the country. We individually select board-certified vein and vascular specialists from the country's leading medical schools, residencies, and fellowships. Furthermore, our vein doctors undergo advanced training for vascular imaging and minimally invasive spider vein and varicose vein treatments, ensuring you always have access to the latest and safest procedures. If you're looking for a vascular doctor, please schedule an appointment at our vein clinics in Long Island today.
Do dermatologists treat varicose veins?
Dermatologists are medical professionals specializing in the diagnosis and treatment of conditions related to the skin. They often provide treatments for spider veins and superficial varicose veins, such as laser therapy, to improve your leg's appearance. However, dermatologists can only provide non-invasive vein treatments that address superficial concerns, not the deeper vascular problem. As such, vein treatments offered by dermatologists are ineffective and increase the risk of recurrence.
Generally speaking, dermatologists don't have the expertise and training necessary to treat chronic venous insufficiency, the root cause of spider veins and varicose veins. However, vein doctors can come from all fields of medicine, including dermatology, cardiology, anesthesiology, etc., if they undergo the necessary training. As such, your dermatologist may also be a phlebologist if they've undergone specialized training for vascular imaging and minimally invasive spider vein and varicose vein treatments.
What are the symptoms of vascular problems?
Chronic venous insufficiency is the root cause of most vascular problems, including spider veins and varicose veins. Venous insufficiency is a medical condition wherein your vein valves collapse or malfunction. In healthy veins, the valves act as one-way doors to ensure blood flows towards the heart and not backward due to gravity. When your vein valves collapse, blood flows backward and accumulates in the leg veins, leading to vascular dilation and restricted blood circulation.
The following are the potential signs and symptoms of vein disease:
Leg heaviness

Frequent leg cramps

Restless leg syndrome

Leg pain

Leg swelling

Spider veins

Varicose veins

Skin discoloration

Leg ulcers

Deep vein thrombosis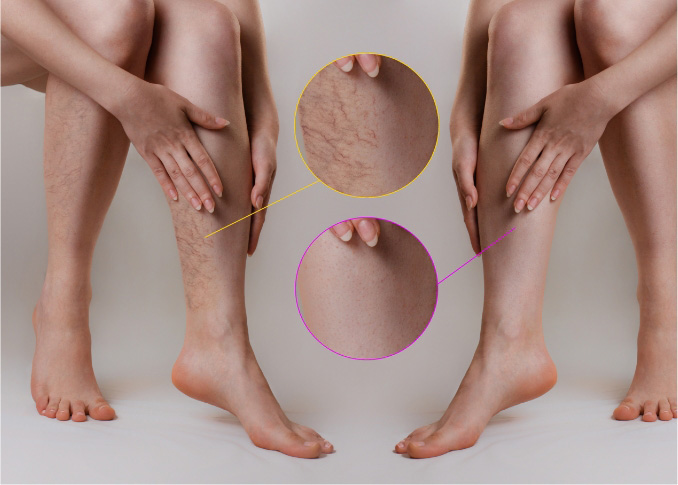 We know health insurance is confusing so we will help you check if you're covered:
By emailing or contacting us, you are accepting the inherent privacy limitations of online communication. For more information, please read our Digital Communications document. Please respond "STOP" to any text messages to opt out.
When should I see a vascular doctor?
Most people consult vascular doctors when they suffer from spider veins and varicose veins, and they usually seek cosmetic relief. However, that's mostly because of the assumption that spider veins and varicose veins are cosmetic problems without medical risks. That's not true. As shown above, spider veins and varicose veins are symptomatic of a dangerous circulatory disorder known as chronic venous insufficiency. Below, we highlight the situations when you must consult vascular doctors.
When you have visible spider veins and varicose veins
Spider veins are dense clusters of blood vessels that appear just underneath the skin's surface and expand outwards from a central point. Varicose veins are dense masses of tangled, twisted, and knotted rope-like veins that bulge out of the skin's surface. The presence of spider and varicose veins may cause severe self-consciousness, making you avoid social company and events. Vein doctors can remove spider veins and varicose veins, restoring your leg's beauty.
When you have leg heaviness, restless legs, and leg swelling
Even if you don't have spider veins and varicose veins, you may have other signs and symptoms of chronic venous insufficiency. You may experience leg heaviness, leg swelling, restless leg syndrome, leg pain, and frequent leg cramps, especially at the end of the day or after long periods of sitting or standing still. You must contact vein doctors if you experience these symptoms — they treat the underlying vein disease to improve your quality of life.
When you have advanced complications of vein disease
If left untreated, chronic venous insufficiency continues spreading and causing more damage. The continued accumulation of blood in dilated varicose veins increases the risk of burst veins, which leads to profuse bleeding. The lack of effective blood circulation may lead to skin discoloration and the formation of non-healing leg wounds, known as leg ulcers. And blood clots may form within the veins (deep vein thrombosis), increasing the risk of a potentially fatal condition known as a pulmonary embolism.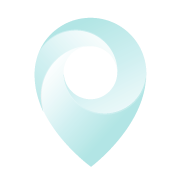 Visit Our Long Island Vein Treatment Center
What happens if varicose veins are left untreated?
If your varicose veins are left untreated, blood may continue accumulating in your leg veins. Over time, the excessive dilation of veins may weaken their walls, leading to burst varicose veins and profuse bleeding. If you have burst varicose veins, you have to be taken to an emergency room at a hospital immediately.
Can varicose veins go away with exercise?
No, varicose veins cannot go away with exercise because they're symptomatic of underlying chronic venous insufficiency, which is caused by damaged vein valves. However, cardiovascular exercises that work your calf muscles, such as running, swimming, and cycling, can improve the symptoms for a brief period. These exercises increase blood circulation towards the heart and push some of the accumulated blood from your leg veins towards the heart, reducing the symptoms of vein disease and varicose veins.
How is the diagnosis and treatment of vein disease performed?
Our state-of-the-art vein clinics in Long Island perform comprehensive diagnoses and treatments for chronic venous insufficiency. Our vein doctors examine your leg veins, discuss your symptoms, review your medical history, and perform advanced vascular imaging tests to determine if you have vein disease. If so, they provide minimally invasive vein treatments, such as radiofrequency ablation, endovenous laser ablation, and sclerotherapy to address the underlying problem. Our minimally invasive vein treatments usually conclude within an hour with no downtime.
Long Island
Vein Specialists
Meet your Long Island NY Vein Doctor
With Harvard Trained Medical Directors, our vein clinic Long Island sources only the top spider and varicose vein experts in the country.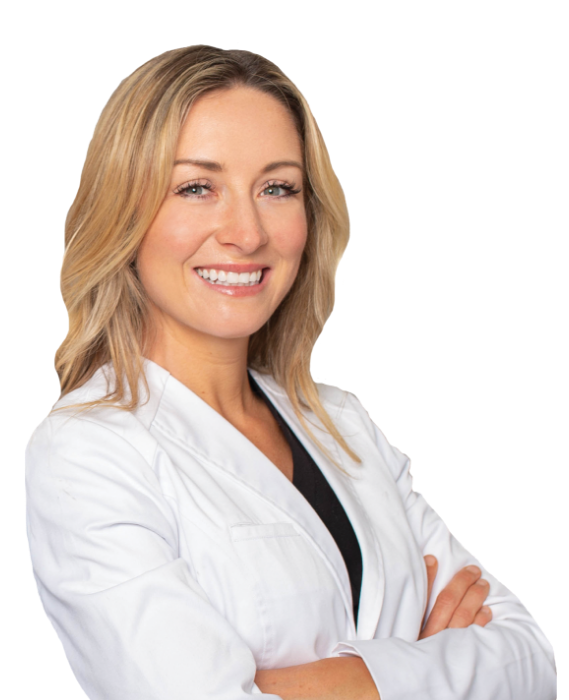 Join thousands of happy patients just like you
Vein treatments are often covered by major medical insurances, including Medicare. How do you know if your insurance will cover your vein treatment?