Top Long Island Vein Doctors
What is a Vein Specialist Called?
What is a vein specialist called?
The official terminology for a vein specialist is "phlebologist." The term comes from "phlebology," which is the branch of medicine concerned with the diagnosis and treatment of vascular problems, such as spider veins, varicose veins, deep vein thrombosis, chronic venous insufficiency, and more. Vein specialists can come from numerous fields of medicine, such as anesthesiology, cardiology, and dermatology, but they must have specialized training in the diagnosis and treatment of vein disease.
When looking for vein doctors, you should ideally find highly-trained and board-certified vein doctors specializing in minimally invasive spider vein and varicose vein treatments. It's not enough to determine if they're a phlebologist because lots of inexperienced physicians can claim the title. You must study the vein doctor's credentials to determine if they have completed residency programs and fellowships in vein treatments. Furthermore, they should ideally be board-certified by the American Board of Venous and Lymphatic Medicine.
Our vein treatment clinics in Long Island have strict standards for all vein doctors. We individually select vein specialists from the country's leading medical schools, residency programs, and fellowships. Furthermore, our vein doctors undergo a rigorous board certification from the American Board of Venous and Lymphatic Medicine, establishing themselves as the country's leading vein experts. You can schedule an appointment with our vein doctors in Long Island.
What does a vein specialist do?
A vein specialist diagnoses and treats vascular problems, such as spider veins and varicose veins. They examine your leg veins, review your medical history, determine the root cause of your vein problems, and curate personalized vein treatment plans just for you. Vein specialists should ideally provide minimally invasive spider vein and varicose vein treatments because they're safer and more effective than vascular surgeries. Minimally invasive procedures also conclude within an hour with no downtime.
Vein specialists generally diagnose and treat the following conditions:
Leg Heaviness

: If you experience leg heaviness at the end of the day or after long periods of sitting or standing still, you may have underlying vein disease.

Frequent Leg Cramps

: You may occasionally get leg cramps for numerous reasons. However, if you experience frequent leg cramps in the evenings or after long periods of inactivity, you may have accumulated blood in your leg veins.

Restless Leg Syndrome

: The accumulation of blood in leg veins leads to a condition known as restless leg syndrome, which compels you to move and shake your legs constantly.

Leg Swelling

: The accumulation of blood in your leg veins may lead to swollen legs and ankles. Vein doctors can resolve this problem by addressing the underlying vein disease.

Spider Veins

: These are dense clusters of red blood vessels visible on the skin's surface, looking similar to spider webs. Vein doctors may perform sclerotherapy treatments to make your spider veins get metabolized by the body.

Varicose Veins

: These are large, bulging leg veins that appear in a twisted and tangled form. Vein doctors may use numerous techniques, such as radiofrequency ablation and ambulatory phlebectomy to remove varicose veins from the skin's surface.

Leg Ulcers

: The lack of proper blood circulation may prevent wounds from healing, leading to non-healing leg ulcers. The vein doctor restores optimal blood circulation and treats leg ulcers.

Deep Vein Thrombosis

: You may develop blood clots in your leg veins because of the continued accumulation of blood in your veins. If these blood clots break, they may travel into the lungs, inducing a potentially fatal pulmonary embolism.

Chronic Venous Insufficiency

: This is the root cause of most vein problems. It's a condition wherein the collapse of vein valves makes blood flow backward and accumulate in the leg veins. The vein doctor collapses or seals the diseased vein to restore effective blood circulation.
Is walking good for varicose veins?
Yes, walking is definitely good for varicose veins and blood circulation in general. Walking improves blood circulation, and it engages your calf muscles to push the accumulated blood towards your heart. As such, if you have varicose veins, walking regularly will alleviate the worse symptoms of vein disease, making your legs feel lighter and healthier. However, walking doesn't treat the root cause of varicose veins —you still need medical treatments to remove varicose veins permanently.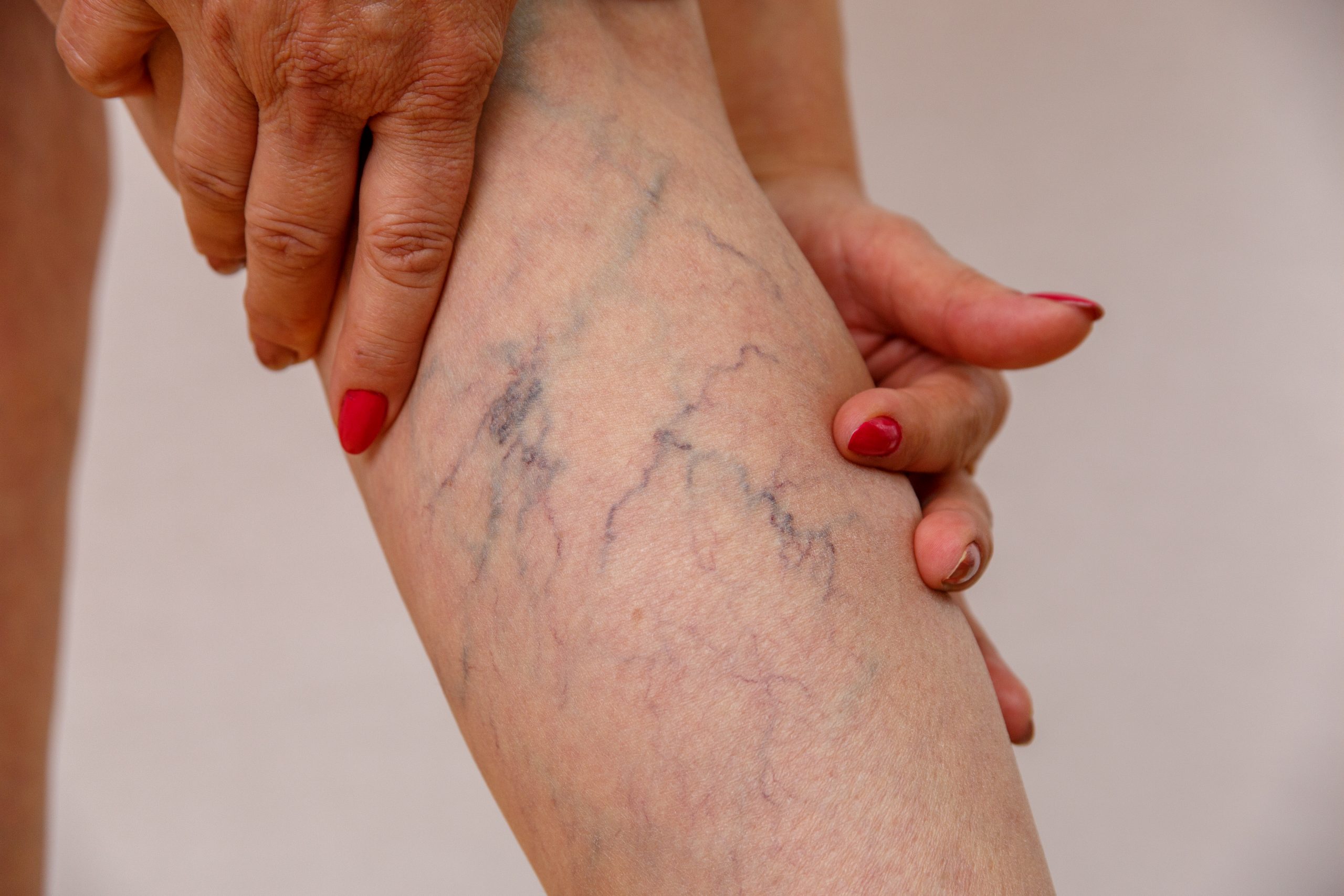 We know health insurance is confusing so we will help you check if you're covered:
By emailing or contacting us, you are accepting the inherent privacy limitations of online communication. For more information, please read our Digital Communications document. Please respond "STOP" to any text messages to opt out.
What happens if varicose veins are left untreated?
Varicose veins are dilated blood vessels with excess blood accumulation. If you don't seek treatment for vein disease, blood will continue accumulating in the leg veins, leading to further vascular dilation. Over time, the vein walls will weaken significantly, increasing the risk of burst varicose veins because of the slightest impact. If you suffer from bleeding varicose veins, you have to be taken to an emergency room. Besides bleeding varicose veins, you may also experience skin discoloration, skin disease, leg ulcers, deep vein thrombosis, and other complications of vein disease.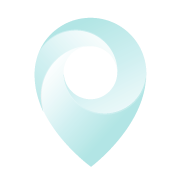 Visit Our Long Island Vein Treatment Center
How is the diagnosis and treatment of vein disease done?
During your consultation, the vein and vascular specialist will examine your leg veins, review your medical history, and discuss your symptoms. They will also run through vascular imaging tests, such as duplex ultrasound, to visualize the direction of blood flow in your leg veins. This allows them to diagnose vein disease and curate a personalized vein treatment plan. If you have chronic venous insufficiency, the vein doctor may recommend radiofrequency ablation, endovenous laser ablation, or venaseal. After the primary vein treatment, you may receive sclerotherapy to remove spider veins.
What happens after varicose vein treatments?
Minimally invasive varicose vein treatments are in-office and outpatient procedures, which means you can resume most of your daily activities immediately. There's no downtime. However, you have to wear compression stockings for a few weeks to ensure optimal blood circulation.
Long Island
Vein Specialists
Meet your Long Island NY Vein Doctor
With Harvard Trained Medical Directors, our vein clinic Long Island sources only the top spider and varicose vein experts in the country.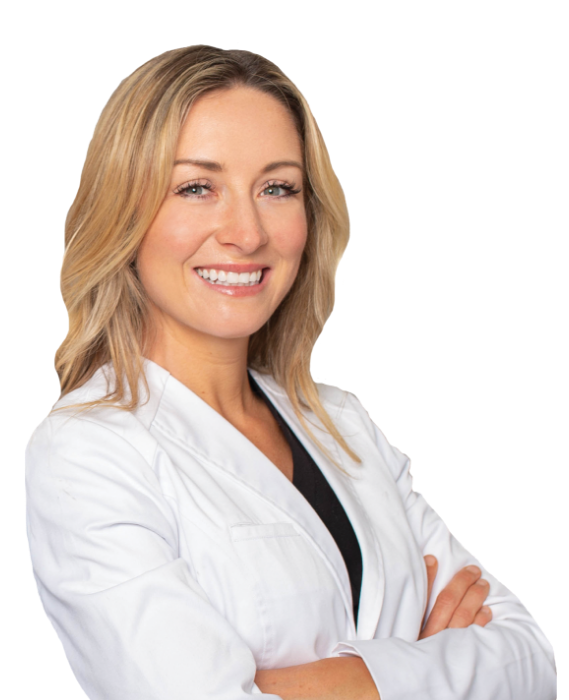 Join thousands of happy patients just like you
Vein treatments are often covered by major medical insurances, including Medicare. How do you know if your insurance will cover your vein treatment?