Top Long Island Vein Doctors
What Kind of Doctor is a Vein Specialist? We Answer Vein-Related FAQs Today
What kind of doctor is a vein specialist?
A vein specialist is a doctor specializing in the diagnosis and treatment of vein-related conditions, such as varicose veins, spider veins, chronic venous insufficiency, deep vein thrombosis, and more. The best vein doctors carefully examine leg veins and diagnose their root cause before curating a personalized vein treatment plan. The official terminology for a vein specialist is a "phlebologist" because "phlebology" is the branch of medicine concerned with the diagnosis and treatment of vascular conditions.
Vein doctors and phlebologists can come from all fields of medicine — they can be hospitalists, primary care physicians, cardiologists, dermatologists, or anesthesiologists. The barrier for entry into phlebology is fairly low — vein doctors need to pass written examinations and undergo minimal training. Because of the low barrier to entry, the market is full of inexperienced vein doctors without specialized training — they're more likely to treat superficial varicose veins and other symptoms without addressing the root cause of your problems, increasing the risk of recurrence.
That's why you must look for highly-skilled, board-certified vascular surgeons in Long Island. You should identify vein doctors specializing in the diagnosis and treatment of the root cause of vascular problems, not just the cosmetic symptoms. They should ideally have completed a prestigious fellowship training or residency program in vein-related fields, and they must specialize in minimally invasive spider vein and varicose vein treatments. The vein doctors at our centers for vein treatment in Long Island certainly meet those qualities.
Vein clinics are medical centers dedicated solely to the diagnosis and treatment of vein conditions, such as spider veins, varicose veins, and venous insufficiency. Patients often go to medical spas when they notice spider veins and varicose veins, but that's a mistake. Medical spas only treat the visible spider veins without addressing the root cause, leading to a high risk of recurrence. However, specialized vein clinics believe in diagnosing and treating the underlying vein disease to ensure long-lasting results.
However, all vein clinics aren't the same — different vein treatment centers have different protocols for vein treatment. Some of them only treat spider veins and superficial varicose veins without addressing the root cause — they should be avoided. Some vein centers provide vascular surgeries for your varicose veins, which involve considerable downtime and a higher risk of complications — they should also be avoided. You should also avoid vein treatment centers that aren't willing to help with insurance coverage.
Our centers for vein treatment in Long Island follow a comprehensive approach to vein care:
During your initial consultation, the vein doctor examines your leg veins, reviews your medical history, and discusses your symptoms. They aim to understand your unique conditions and goals.

After the consultation, the vein doctor schedules an ultrasound scan, known as duplex ultrasound. The vein doctor or ultrasound sonographer moves a handheld device on your legs to channel ultrasound energy and visualize the blood flow in your leg veins on a computer screen, thus revealing the presence or absence of vein disease.

The vein doctor curates a personalized vein treatment plan that addresses the root cause of your vein problems and alleviates the superficial symptoms.

The vascular surgeon performs minimally invasive vein treatments to neutralize the diseased saphenous vein responsible for your vein problems. The best vein treatments include radiofrequency ablation, endovenous laser ablation, and venaseal.

After the primary vein treatment, the vein doctor performs cosmetic treatments to remove the superficial varicose veins and spider veins. Ambulatory phlebectomy is the ideal varicose vein treatment — it involves the physical extraction of varicose veins through small incisions on the skin's surface.

After the complete vein treatment, the vein doctor discusses your aftercare and recovery guidelines, following which you can resume your daily activities and work. There is no downtime or recovery period.
What is the main cause of varicose veins?
We have discussed the importance of treating the root cause of your vein problems, such as spider veins and varicose veins. That might make you wonder about the primary root cause of varicose veins. Well, most vascular problems are symptomatic of chronic venous insufficiency, a dangerous medical condition caused by the collapse of vein valves. In healthy veins, the valves act as one-way doors to ensure smooth blood circulation to the heart against the force of gravity. When your vein valves collapse, blood flows backward to accumulate in the leg veins, leading to vascular dilation and the formation of protruding varicose veins.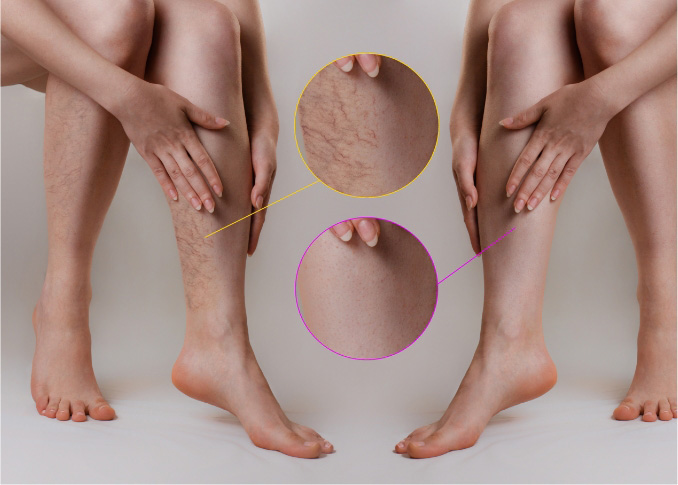 We know health insurance is confusing so we will help you check if you're covered:
By emailing or contacting us, you are accepting the inherent privacy limitations of online communication. For more information, please read our Digital Communications document. Please respond "STOP" to any text messages to opt out.
Is walking good for varicose veins?
Walking is good for varicose veins because it improves blood circulation and pushes the accumulated blood towards your heart. However, walking and running can only provide temporary relief from the worst symptoms of venous insufficiency. You need to undergo minimally invasive vein treatments for long-lasting relief from varicose veins and the other symptoms of vein disease.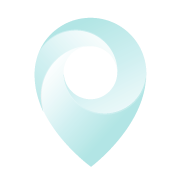 Visit Our Long Island Vein Treatment Center
Do I need a vein specialist?
You need a vein specialist in Long Island if you have the signs and symptoms of vein disease. The earliest signs of vein disease are fairly mild and benign, and they're often misattributed to aging or exhaustion. These include leg heaviness, restless leg syndrome, frequent leg cramps, and leg swelling with worsening symptoms at the end of the day. You should contact a vein specialist if you notice any of these problems. You should also contact vein doctors if you notice spider veins or varicose veins. The vein doctors at our centers for vein treatment in LI perform thorough ultrasound scans and examinations to ensure optimal results and recovery.
Long Island
Vein Specialists
Meet your Long Island NY Vein Doctor
With Harvard Trained Medical Directors, our vein clinic Long Island sources only the top spider and varicose vein experts in the country.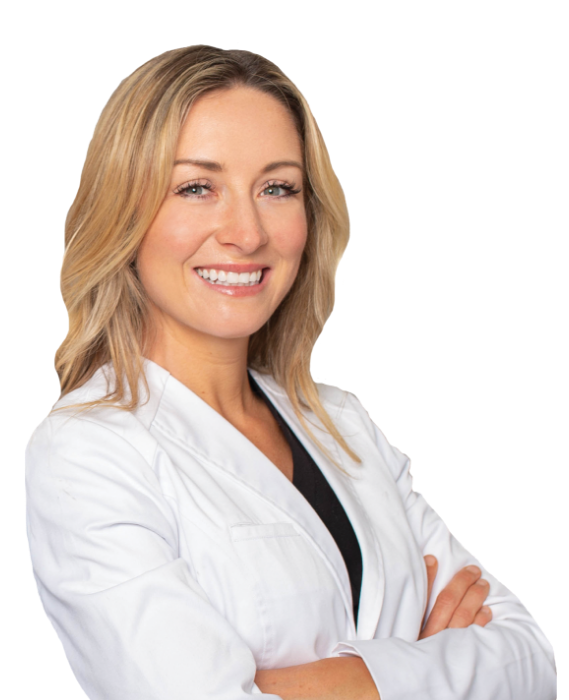 Join thousands of happy patients just like you
Vein treatments are often covered by major medical insurances, including Medicare. How do you know if your insurance will cover your vein treatment?