Top Long Island Vein Doctors
What to Expect at a Vein Clinic?
#1. Expect free Insurance Verification Before Your Appointment
We can't speak for what you can expect from all vein clinics in general. Each vein clinic has its own set of protocols and treatment preferences, so we can only speak for ourselves. Our vein treatment clinics in Long Island are located at Lindenhurst, Jericho, and Hampton Bays. When you schedule an appointment at our vein clinics in Long Island, you can expect free insurance verification even before your appointment.
We understand that insurance coverage might be one of your biggest concerns with vein treatments. Luckily, most vein treatments are covered by most insurance plans, especially if you have underlying vein disease. We accept all major insurance plans, including Medicare, and provide free insurance verification. Our insurance concierge will reach out and ask for your details to work out your providers' terms and conditions before your appointment.
We actively help our patients maximize their insurance coverage. Our insurance concierge contacts your insurance provider on your behalf and works out their terms and conditions before your appointment. That's because all insurance providers have specific terms and conditions that you must meet to be eligible for coverage. Furthermore, prompt insurance verification allows us to provide a complete overview of your treatment costs before your procedure.
#2. Expect a Thorough Consultation and Physical Examination of Your leg Veins
When you show up for your appointment with our vein doctors, you can expect a thorough consultation and physical examination. The vein doctor will examine your leg veins, review your medical history, and discuss your symptoms. You must be completely transparent about your symptoms — leg heaviness, restless leg syndrome, leg cramps, and leg swelling are common signs and symptoms of vein disease.
Even if your symptoms don't seem connected to your vein problems, they can be. That's why you should highlight all of your symptoms, especially if they worsen at the end of the day or after long periods of sitting or standing still. Our vein doctors will also ask about your family history because genetic predisposition is the leading risk factor for chronic venous insufficiency. The consultation and physical examination will help them understand your goals and needs.
#3. Expect a comprehensive ultrasound diagnostic test to determine if you have vein disease
Your physical examination and consultation will be followed by an ultrasound diagnostic test. The vein doctor will use ultrasound energy to visualize the blood flow in your leg veins. Backward blood circulation and accumulated blood in the leg veins indicate chronic venous insufficiency. Diagnosing the root cause of your spider veins and varicose veins is an essential component of your treatment — it guarantees long-lasting results without recurrence.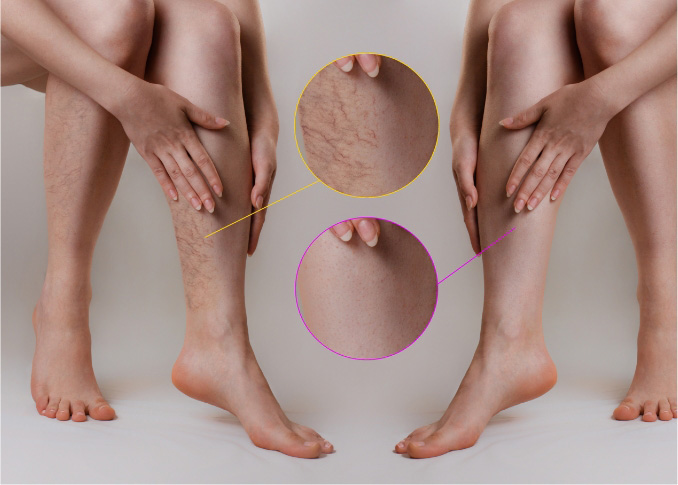 We know health insurance is confusing so we will help you check if you're covered:
By emailing or contacting us, you are accepting the inherent privacy limitations of online communication. For more information, please read our Digital Communications document. Please respond "STOP" to any text messages to opt out.
#4. Expect a discussion of your minimally invasive spider vein and varicose vein treatment options
Your vein doctor will discuss your minimally invasive spider vein and varicose vein treatment options. They'll provide a complete overview of your treatment options, highlighting their unique pros and cons. Furthermore, they'll recommend the ideal vein treatment based on your diagnosis, symptoms, medical history, insurance coverage options, and the possibility of allergic reactions. As such, each vein treatment plan is personalized according to your unique goals. Hence, ensure to choose the vein clinic that offers effective treatment plans for your vein diseases. Further, you should also keep in mind while selecting the vein clinic whether the location of the centre is suitable for you or not. Also, check out the other services.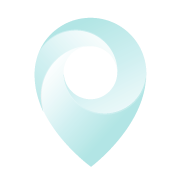 Visit Our Long Island Vein Treatment Center
#5. Expect complete transparency about insurance coverage and the vein treatment cost
Our vein clinics in Long Island ensure complete transparency about your treatments, insurance coverage options, and cost. If you provide your insurance details in advance, we can provide a complete overview of your insurance coverage options for different vein treatments. This allows us to provide a complete overview of your treatment costs, with and without insurance coverage, before your procedure. As such, you can proceed with your treatment, knowing exactly what you'll owe later.
Moreover, while selecting a vein clinic always check to pick the one who is providing you an insurance scheme for your treatments. So, it would be helpful for many patients to ascertain the final cost of the procedure they are undergoing with.
#6. Expect a minimally invasive procedure for chronic venous insufficiency
Your vein treatment will start with a minimally invasive procedure for chronic venous insufficiency. At this stage, the vein doctor's primary goal is destroying the diseased saphenous vein responsible for your vein problems. That should liberate the accumulated blood, allowing it to flow into healthier leg veins. The best minimally invasive vein treatments include radiofrequency ablation, endovenous laser ablation, and venaseal.
Radiofrequency ablation and endovenous laser ablation are similar. The vein doctor makes a small incision on the skin's surface to insert a catheter into the diseased vein under ultrasound guidance. Once the catheter is in place, the vein doctor delivers tumescent anesthesia. Finally, the catheter is activated to generate radiofrequency or laser energy, destroying the diseased vein. Meanwhile, VenaSeal involves injecting a medical adhesive into the diseased vein to seal their walls shut.
Chronic Venous Insufficiency is a determination that is commonly treated easily. Vein surgeons and professionals generally suggest options for vein treatments and prescriptions that can remove the varicose and spider veins from growing.
#7. Expect sclerotherapy or phlebectomy procedures for superficial varicose Veins and Spider Veins
Sclerotherapy and ambulatory phlebectomy are the best minimally invasive cosmetic treatments for superficial varicose veins and spider veins. Sclerotherapy involves injecting a sclerosant solution into spider veins, making their walls seal shut. This turns the spider veins into scar tissues eventually absorbed by the body. Ambulatory phlebectomy involves the physical extraction of varicose veins through small incisions on the skin's surface. These procedures provide cosmetic improvements without addressing the underlying vein disease.
#8. Expect to resume your daily activities and work immediately after the vein treatment
Minimally invasive spider vein and varicose vein treatments are in-office and outpatient procedures. They conclude within 30 to 60 minutes, following which you can resume your daily activities immediately. You'll have to wear compression stockings for a few days, but that shouldn't interfere with your daily activities. You may also have to avoid strenuous workouts. Your vein doctor will provide an overview of your recovery guidelines after the procedure.
Long Island
Vein Specialists
Meet your Long Island NY Vein Doctor
With Harvard Trained Medical Directors, our vein clinic Long Island sources only the top spider and varicose vein experts in the country.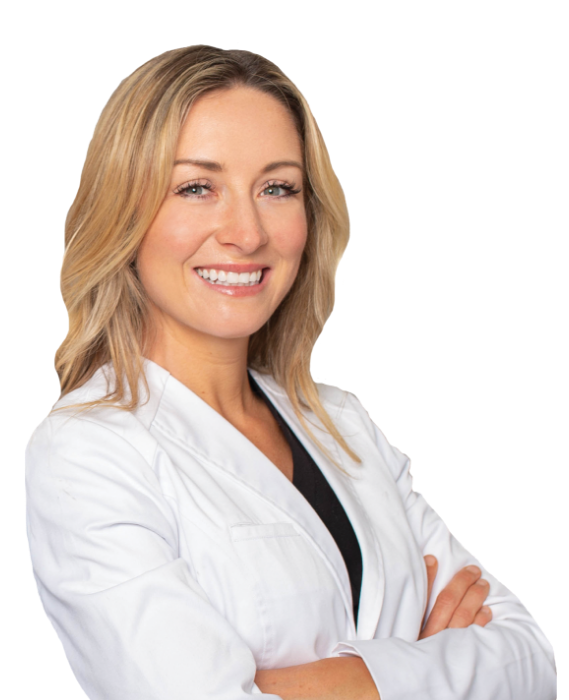 Join thousands of happy patients just like you
Vein treatments are often covered by major medical insurances, including Medicare. How do you know if your insurance will cover your vein treatment?